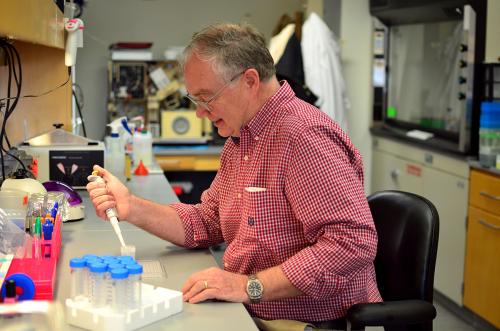 New Haven, CT
PITCH, a Connecticut Bioscience Innovation Fund Program, De-risks Asset and Introduces for Licensing by Biohaven Pharmaceutical, a Connecticut-based pharmaceutical company
PITCH, a Connecticut Bioscience Innovation Fund program, cultivates innovative therapeutics conceived in Connecticut's universities to grow Connecticut's biotech ecosystem. Today, an exciting outcome of those efforts was reported to the public.  Biohaven Pharmaceutical (BHVN) announced an option for an exclusive, worldwide license an antibody that holds promise as a cure for inflammatory and autoimmune diseases.
The antibody comes from the laboratory of an inaugural member of the PITCH program, Professor Michael Lynes, Head of the Department of Molecular & Cell Biology at the University of Connecticut Storrs. Within PITCH, the antibody was scaled for testing in the most relevant models of inflammatory disease, and compared to standard of care treatments, critical for generating high and sustained investor interest.
Working with each PITCH team to strengthen the opportunity of each research "asset", PITCH introduced Professor Lynes' to investment-ready groups in private meetings PITCH also funded Professor Lynes to travel to a large industry meeting, BIO2017, during which additional conversations allowed budding investor relationships to flourish.
"We're absolutely delighted by this hugely successful outcome from PITCH – creating a tangible link that adds value to Connecticut universities and Connecticut industry – to drive new ideas for medicines forward," says Janie Merkel, PhD, Director of PITCH and the Yale Center for Molecular Discovery.
Upon applying to PITCH, applicants hear recommendations from industry veterans, members of the External Advisory Board. Projects are funded for a specific scope of work, to de-risk and mature concepts for novel therapeutics that will attract investors.
###
If you would like more information, please call Janie Merkel at 203-737-3080 or email janie.merkel@yale.edu